Acupuncture Treatment
Acupuncture is a modality of Chinese medicine that consists of the insertion of fine needles into the body at specific points along meridians shown to be effective in the treatment of specific health problems.  These points have been mapped by the Chinese over a period of about 3000 years. In the past 20-30 years electromagnetic research has confirmed the existence and location of these points.
Acupuncture with Nacha Ford, L. Ac.
– Master's degree in Traditional Oriental Medicine (MSTOM) from Pacific College of Oriental Medicine
– Completed over 3000 hours of training
– Licensed in the state of Illinois
– Nationally certified in acupuncture through NCCAOM
– Apprenticed with Dr. David Miller, one of the only physicians in the U.S. dually board certified in Pediatrics and Traditional Chinese Medicine
– Apprenticed with Dr. Lixin Sha, who has over 30 years experience in Eastern and Western Medicine
– Held specialty internships in orthopedic acupuncture
– A practicing licensed massage therapist for 20 years
– Began in a Physical Rehabilitation setting directing cognitive therapy and community reintegration programs for patients who suffered
traumatic brain injuries, CVA's, and spinal cord injuries
– Bachelor's degree from Illinois State University
Some Common Conditions Appropriate for Acupuncture Therapy
Digestive
• Abdominal pain
• Constipation
• Diarrhea
• Hyperacidity
• Indigestion
Emotional
• Anxiety
• Depression
• Insomnia
• Nervousness
• Neurosis
Eye-Ear-Nose-Throat
• Cataracts
• Gingivitis
• Poor vision
• Tinnitis
• Toothache
Gynecological
• Infertility
• Menopausal symptoms
• Premenstrual syndrome
Respiratory
• Asthma
• Bronchitis
• Common cold
• Sinusitis
• Smoking cessation
• Tonsilitis
Musculoskeletal
• Arthritis
• Back pain
• Muscle cramping
• Muscle pain
• Muscle weakness
• Neck pain
• Sciatica
Neurological
• Headaches
• Migraines
• Neurogenic
• Bladder dysfunction
• Parkinson's disease
• Postoperative pain
• Stroke
Miscellaneous
• Addiction control
• Athletic performance
• Blood pressure regulation
• Chronic fatigue
• Immune system tonification
• Stress reduction
Why doesn't Dr. Hart perform Acupuncture?
In Illinois, many medical professional can choose to get certified to use acupuncture as a form of treatment.  The minimum requirement it takes to be certified is just 100 hours of training.
While it would be easy for Dr. Hart to get certified, we prefer our patients to see a licensed Acupuncturist that has received well over 3,000 hours of training and has passed a National Board Exam.
Certified Acupuncturist – C. Ac.
100-300 hours of training for health professionals (physical therapists, physicians, chiropractors, dentists)
Training consists of time spent in person, online, watching video lectures, & home study
Patient contact hours are NOT required for certification
National Board Exams are NOT required
Licensed Acupuncturist – L. Ac.
Over 3,000 hours of training at a master's degree level (over the course of 3-4 years of full-time training)
Training is done on-site in a clinical setting at a nationally accredited institution or acupuncture college
Over 100 patient contact hours of clinical experience while attending school
Required to take and pass National Board Exams (NCCAOM)
Did you know….?
Did you know that 36% of U.S. adults use complementary and alternative medicine (CAM), including acupuncture?
According to a survey by the National Center for Complementary and Alternative Medicine, a component of the National Institutes of Health (NIH), 36% of adults seek CAM therapy. Not surprisingly, acupuncture has become one of the most common forms of CAM.
A Diplomate of Acupuncture is an acupuncturist who is certified by the NCCAOM. It is a considerable professional achievement to earn the designation Diplomate of Acupuncture (NCCAOM). NCCAOM certification indicates to employers, patients, and peers that one has met national standards for the safe and competent practice of acupuncture as defined by the acupuncture and Oriental medicine (AOM) profession. National board certification in acupuncture has been the mark of excellence in AOM since the inception of the Commission in 1982. Every certified NCCAOM Diplomate must abide by the NCCAOM® Code of Ethics.  Search for NCCAOM
here
.
Some Methods Utilized During a Typical Treatment
Acupuncture: Hair thin, disposable, sterile needles placed gently into specific acupuncture points.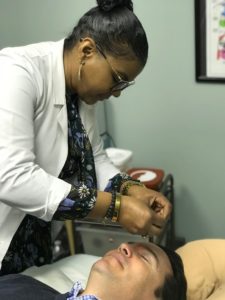 Herbs: Specific herbal formulas selected for you based on your Chinese medicine pattern diagnosis.
Moxibustio: Dried mugwort leaves are used in a stick or placed on the end of needles,then burned as a method of warming and nourishing acupuncture points.
Eastern Nutrition: Specific foods used to strengthen, rebuild, and balance the body.
Tuina/Acupressure: Massage technique that stimulates the meridians, facilitating the flow of Qi and enhancing circulation.
Gua Sha: A gentle scraping of the skin using a guasha tool to increase circulation.
Cupping: Using glass or plastic cups to create a vacuum to increase circulation and release adhesions.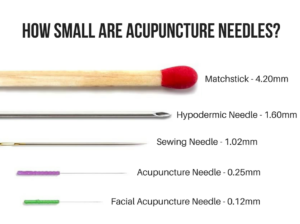 What to Know & What to Expect for Your Appointment
You should wear loose fitting clothes so that acupuncture points are easily accessible. However, sometimes you may be required to remove certain articles of clothing so that the Acupuncturist has access to certain points. You will be properly draped so that only small portions of skin are exposed.
You will be asked to show your tongue, have your pulse taken, and may have your abdomen palpated. Acupuncturists are interested in the state of your internal organs, and by utilizing these methods we can determine the best treatment for you. Just like reflexology on hands and feet, different areas of the tongue, radial pulses, and abdomen correspond to different organ systems of the body.
Don't receive treatment on an empty stomach. You should eat within a few hours of treatment. Receiving treatment on an empty stomach can
sometimes lead to light headedness.
Expect to receive questions that appear to be unrelated to your condition. Acupuncturist will question you about various topics regarding your health and lifestyle. These things become patterns and help the Acupuncturist formulate the Chinese Medicine diagnosis and thus the treatment protocol.
Acupuncture needles are much thinner than hypodermic needles you see in doctors offices. Acupuncturists don't reuse needles. The needles
are sterile, one use and disposable.
Do You Accept Insurance for Acupuncture?
Insurance benefits do not apply for acupuncture appointments as we are not in-network for acupuncture benefits.  We do offer packages for care at a discount.  Call our office at 630-262-1421 for pricing and appointment information for a licensed acupuncturist appointment in Geneva, IL.
"What a great experience! Thanks Dr. Hart, and to the staff of Hart Chiropractic. Looking forward to my next visit!"
"Dr. Hart is totally professional, empathetic and creative regarding treatments for returning patients to high levels of wellness and then retaining that wellness."
"I've seen several chiropractors over 10 years for chronic back pain with limited success. I started seeing Dr Hart about 2 years ago after moving to the area and his approach was unlike any Dr. I had ever had. "
Don't live with pain anymore. Renew Your Life with Hart Chiropractic Center!