The Importance of X-Rays
Chiropractic care is designed to find and correct areas of spinal malfunction. Because chiropractic care uses spinal manipulation and other techniques that involve movement of skeletal components with the hands or with the use of the instrument, an X-ray can show a chiropractor exactly what is happening in the body in terms of alignment and structure. The X-ray conveys some other information too, such as the presence of scar tissue or arthritis in a given area, both occurrences that need to be considered when forming some sort of treatment pathway.  Use of diagnostic x-rays leads to better outcomes and completes a thorough examination for each patient.  By looking at the spine and joints from different angles, there may be a discovery that wouldn't have been noted before. Some are concerned about the use of x-rays, but the benefits far outweigh the risks.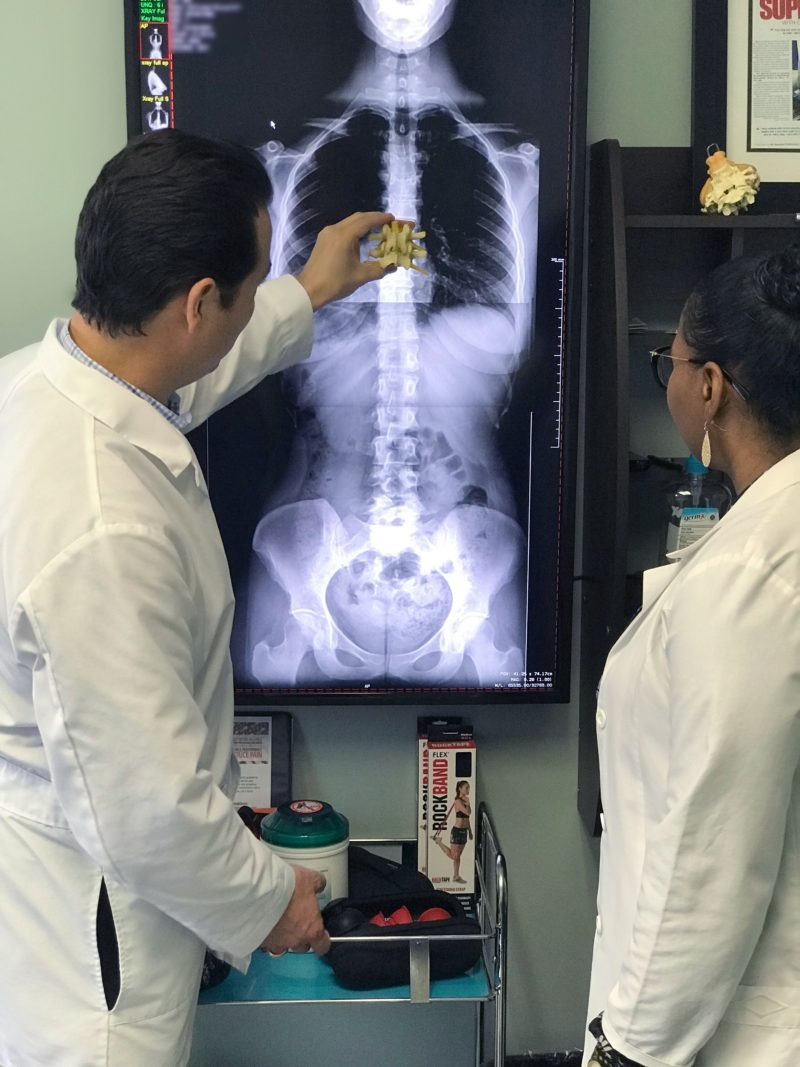 Palmer Educated Doctor
Palmer College of Chiropractic is the leading institution for chiropractic education, as the first and largest chiropractic college.  As a Palmer educated chiropractor, Dr. Hart uses x-rays to look inside the body to rule out pathology, such as a possible tumor or fracture, and to aid in determining where to adjust the spine, specifically and efficiently for a better adjustment. 
As a practicing chiropractor for over 17 years, Dr. Hart values the knowledge he obtained from Palmer College.  He thinks of the x-rays as a blueprint to your body and understands that each body is different.  Knowing your physical structure will help create the best possible treatment plan for each patient. By reviewing your body's function & motion, along with your body's specific "blueprints" through your spinal x-rays, Dr. Hart tailors his treatment to each patient, on each visit.
What Our Patients Are Saying
We are committed to providing the Kane County area with quality chiropractic care for the whole family. Our primary goal is your health and helping you reach your full potential and we are proud of the difference we have made in thousands of lives as a clinic.  Here are what our patients are saying about their experience at Hart Chiropractic in Geneva, IL:
"What a great experience! Thanks Dr. Hart, and to the staff of Hart Chiropractic. Looking forward to my next visit!"
"Dr. Hart is totally professional, empathetic and creative regarding treatments for returning patients to high levels of wellness and then retaining that wellness."
"I've seen several chiropractors over 10 years for chronic back pain with limited success. I started seeing Dr Hart about 2 years ago after moving to the area and his approach was unlike any Dr. I had ever had. "
Don't live with pain anymore. Renew Your Life with Hart Chiropractic Center!